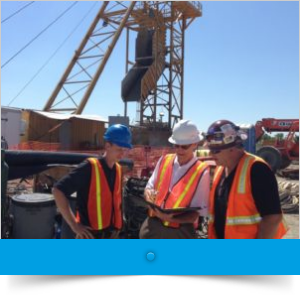 Water Systems Engineering presents a unique and well qualified consulting team that works with the laboratory to interpret data for investigative and remediation purposes for a variety of water use systems.
Our consultants have a diverse educational and experience background allowing for a unique blend of insight into the variety of problems faced within the water industry. As a part of the service we provide, we work in conjunction with municipalities, consultants and contractors on a daily basis, both nationally and internationally.
As recognized professionals in the water industry, we work with various state and national associations in the continuing education of professionals in the water industry. Although qualified to speak on a number of related topics, we are often called upon to provide our unique insight into the fouling and remediation of potable water wells.
Whether it is reviewing data and specifications, onsite inspection, project supervision, or remote site investigation, WSE's widely experienced staff can help you meet the needs of your projects.